Bmw Service And Mobile Mechanical Repairs

Book Your BMW Master Mobile Technician Today
BMW Mobile Mechanics Servicing
All Sydney Metropolitan Areas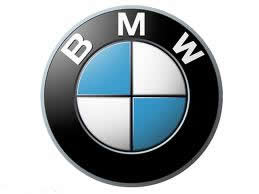 BMW Service and Mobile Mechanical Repairs
BMW owners are renowned for their knowledge and love of there vehicles. At European Prestige Automotive our team cares as much for your vehicle as you do. We use the most advanced diagnostic equipment and genuine parts to ensure your prestige vehicle continues to give you true driving pleasure.
Your satisfaction with our customer service and industry-leading standards of service and repair is what drives us forward.
Rest assured that when your vehicle is service by our master technicians, it will be examined with utmost precision
Fast and reliable troubleshooting of vehicle faults and malfunctions
EPA was concerned with the public's incorrect perception that dealerships and franchise chains offered a higher standard of expertise and car repair services which is definitely not the case.
Vehicle dealerships are known to overcharge and under deliver.
EPA is a smaller and more specialised local service provider and owner-operated, technology driven and more accountable to the customer. Logbook car service and automotive repairs should not be taken lightly.
EPA have formed and organised car servicing network based on passion, expertise and equipment levels for BMW dealership manufacturer warranty requirements. Not only is your new car warranty on the line if log book service is not carried out but log books well maintained protect the resale value of what is commonly a consumer's second biggest investment after their house.
BMW are one of the most complex electronic control systems in the industry. These require upgrades and programming to rectify problems and to keep the systems current. Coding is also required when carrying out electronic component replacement. Battery replacement also requires coding on the latest models.
Here at EPA we have been able to carry out factory level software coding and programming. Without this facility many new components will not operate on the vehicle after installation.With the recent influx of cheap counterfeit parts from China and other Asian countries the market has been flooded with original looking but inferior replacement parts.
These components are fraught with danger and thousands of catastrophic failures have occurred due to these parts. At EPA, we do not use these parts. Our aim is to give, you the customer, genuine savings on quality service and repairs compared to the, BMW dealers. We only use genuine BMW and/or OE (original equipment) quality parts.
Obviously we will never be able to compete on price with repairers using cheap parts and generic scan tools, but if you are looking for a true BMW dealer alternative, that operates to factory level standards and uses BMW factory level equipment then why not give us a call and experience great service and great savings.
EPA are factory trained BMW master technicians that are experts at diagnosing faults and problems in these complex modern vehicles, using the factory diagnostic equipment.