Engine Fault Diagnostics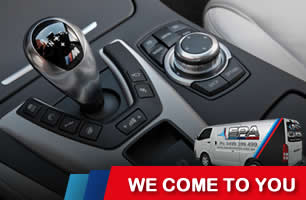 European Prestige Automotive are factory trained Mercedes Benz and BMW master technicians that are experts at diagnosing faults and problems in these complex modern vehicles, we cover a large list of fault finding diagnoses using factory type diagnostic equipment. Mercedes Benz and BMW are one of the most complex electronic control systems in the industry. These require upgrades and programming to rectify problems and to keep the systems current. Coding is also required when carrying out electronic component replacement. Even something as simple as a battery replacement also requires coding on the latest models. Here at EPA we have been able to carry out factory level coding and programming. Without this facility many new components will not operate on the vehicle after installation.
We offer Fast and reliable troubleshooting of vehicle faults and malfunctions Rest assured that when your vehicle is being worked on by our master technicians, it will be examined with utmost precision
If you are looking for a true Mercedes Benz & BMW dealer alternative, then why not give us a call on 0499 399 499 and experience great service and great savings.
Your vehicle is controlled by several complex computers. We have all the latest genuine tools to diagnose any engine fault.
Need a Mercedes or BMW Master Mobile Technician
Book your Mobile Mercedes Service or Mobile BMW Service Master Technician today by calling us on 0499-399-499 or simply fill out out our online enquiry form and a representative will be in contact with you soon.