Log Book Servicing
Keeping up with scheduled servicing adds life to your investment it also protect and will not void your new car warranty. European Prestige Automotive have formed and organized car servicing network based on passion, expertise and equipment levels for Mercedes Benz and BMW dealership manufacturer warranty requirements. Not only is your new car warranty on the line if log book service is not carried out but log books well maintained protect the resale value of what is commonly a consumers second biggest investment after their house. We use genuine and or OEM parts and our prices are a fraction of the dealers, leaving you to enjoy the big $$$ savings and quality workmanship.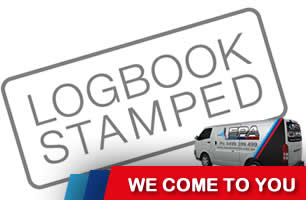 WILL NOT VOID YOUR WARRANTY
The following paragraph is from the Office of Fair Trading
Maintenance schedule, Vehicles under warranty Whether new or second-hand, your car or motor cycle should have come with a logbook or owners handbook that sets out when the vehicle should be serviced and what maintenance needs to be done. To keep your motor vehicle in top condition and to avoid the possibility of breakdown or expensive repairs in the future,
you should follow the maintenance schedule. If the vehicle is still under warranty and you dont have it serviced to the manufacturers maintenance schedule, you may void your warranty. As long as the service is carried out in accordance with the manufacturers specifications, any licensed repairer can do it, not just the dealer from whom you purchased the vehicle.
We offer BIG savings on main dealership prices!
Book your Mobile Mercedes Benz and BMW Service Mechanic today on 0499-399-499